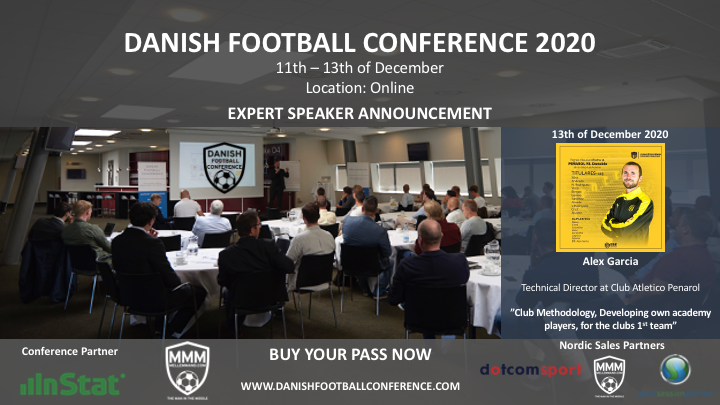 Alex Garcia, Technical Director at Club Atletico Penarol
will speak on the "Online 2020 Danish Football Conference".
The headling of the presentation will be: "Penarol Club methodology – Developing own academy players for the clubs 1st team".
Alex will be our 1st ever speaker, working for a club in Uruguay – South America.
Alex comes with great experience, having coaching experience and knowledge from different places in the world, such as Spain where his career started, Africa , where he was the head coach for the talent development programs in Africa, run by the Aspire Academy and his latest role before joining Club Atletico Penarol was with Aspire Academy in Qatar, as a part of their youth national team projects.
Alex will present on Sunday the 13th of December, the headline of the day will be Management & Leadership.
Do you want to know more about the conference or do you want to buy your access to our 2020 Online Conference?
You can buy access to the full conference, but also for the the different theme days and the individual expert speaker presentations, please go to the conference website, to see what options you have.
Danish Football Conference is organised and hosted by MELLEMMAND
Kenneth Santa
Director of Football