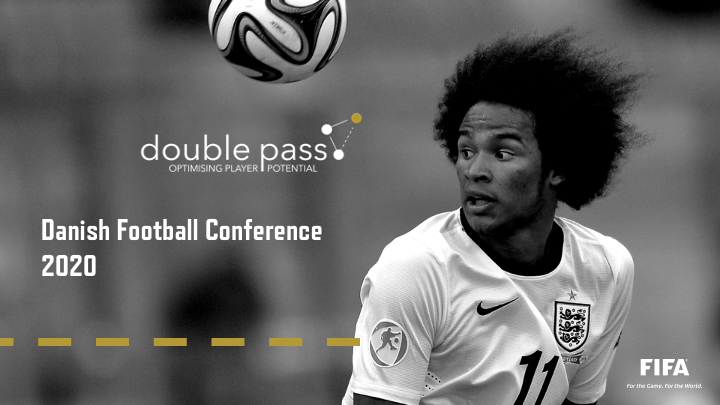 MELLEMMAND is excited to announce a partnership between the double pass and the Danish Football Conference.
double pass is considered as the ISO (International Standard Organisation) for talent development in football with international benchmarks, certification and best practices.  At the conference, football experts from double pass will share thoughts, ideas and best practices within football areas such as Talent ID, Individual Development and Club Management.
"Double pass is world leading in talent development and wants to have impact on "the future of player development" the topic of this conference.
In response to the challenging consequences of the coronavirus, we want to share our vision about optimizing player potential even under these difficult circumstances.
It is a great decision to keep the continuity of the conference by switching to an online setting.
Therefore, as a partner for the Danish conference 2020 we appointed international speakers to present on each of the 3 days of the conference."
Steven Probst – double pass
The 2020 edition of the conference, will change it's normal format and scene, moving away from the Michael Laudrup Lounge at Brøndby Stadium and will instead be hosted online.  The 2020 Danish Football Conference will take place in December, Friday the 11th, Saturday the 12 and Sunday the 13th.
Each day of the conference will have a different headline, the 11th it will be Scouting, Analysis and Recruitment. The 12th will be Coaching and the 13th will be Club Management.
Director of Football at MELLEMMAND Kenneth Santa, about partnering up with double pass:
"Our aim with Danish Football Conference is to facilitate best practices and inspiration, from football people to football people. Partnering up with double pass, tells us that the work we do as a company is good and that it is being noticed around the world of football. We look forward welcoming the expert speakers from double pass, at the 2020 online Danish Football Conference."
For more information about the conference and what ticket options you have a as future conference delegate, please visit the conference website, danishfootballconference.com
DANISH FOOTBALL CONFERENCE PARTNERS