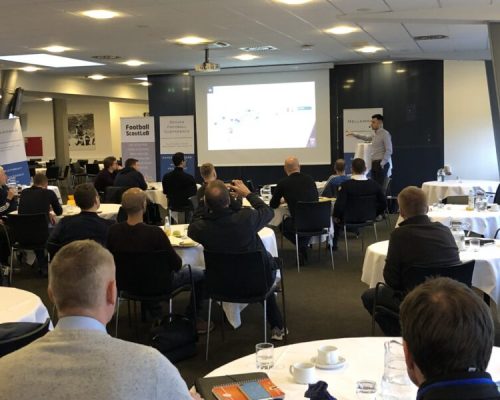 It was a pleasure to be a part of the Danish Football Conference as a speaker. My philosophy is that there is always room for improvement, and this conference is a good place and opportunity for us to develop, improve and exchange ideas. The football world is changing and developing so fast, so we also need to be able to react quickly and always try to be ready for the next steps
Head of Scouting, MOL Fehérvár FC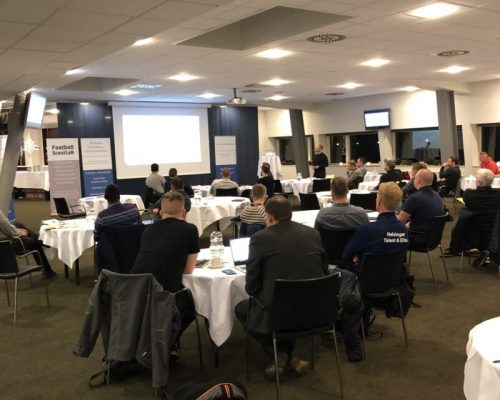 It was a great experience and pleasure for me to be involved in the Danish Football Conference.
A good opportunity to share my knowledge and gain an understanding of how clubs develop their players and staff and an insight of club philosophies, coaching sessions and recruitment.
The event was well organised with elite guest speakers and a positive learning environment.
I would highly recommend attending the Danish football conference, to further your learning as a coach, manager and scout.
lead Youth Development Phase Coach, QPR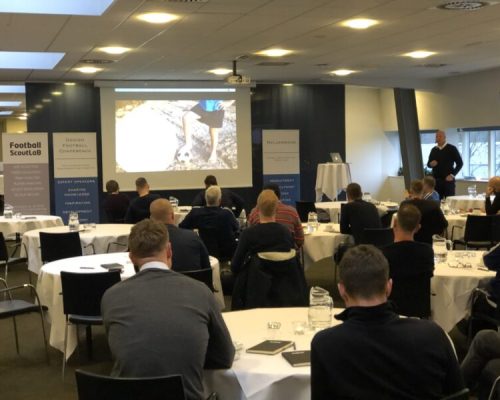 The Danish Football Conference is a nice opportunity to going deep in football.
The conference is well organized, reliable and with an open mind. Surrounded in a lovely football setting. It is also a plus that the participants come across Europe. You get feedback and it gives you the possibility to share your experiences. On and off the field.
Conclusion: the Danish Football Conference is an must for the participants and speakers.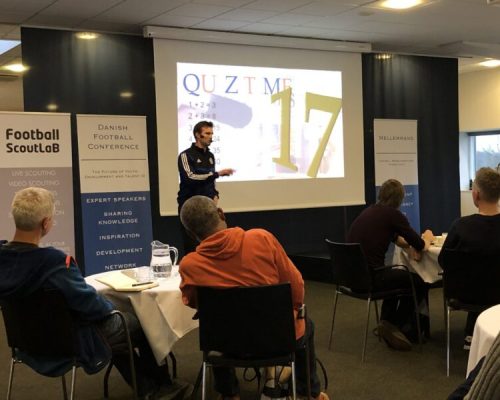 The Danish Football Conference was a fantastic experience for engaging with different practitioners of different footballing cultures.
It was great to chat with likeminded professionals to both challenge and reinforce current beliefs in training soccer players.
Kenneth Santa was a passionate and inspiring host and I would highly recommend the experience. 
Head of Academy Sport Science, Leicester City FC
It was a pleasure to be part of this Danish Football Conference. Bröndby Stadium is a top environment to host a congres as this.
Speakers from different European countries, with a specific background, with a different position in the clubs they are working for. That makes it different from other congresses.
The openess to share ideas from both speakers and audience makes that time flies over the two days.
Academy Director, Club Brugge
The Danish Football conference 2019 was a great experience for me, the program was varied so for everyone there was something interesting.
From Football Coach to Scout or Academy Director, the next conference is a must go!
Next to that it is a great way to meet new people around the whole world and develop your football network.
I would highly recommend to visit the next conference!
Head Foundation Phase, SBV Vitesse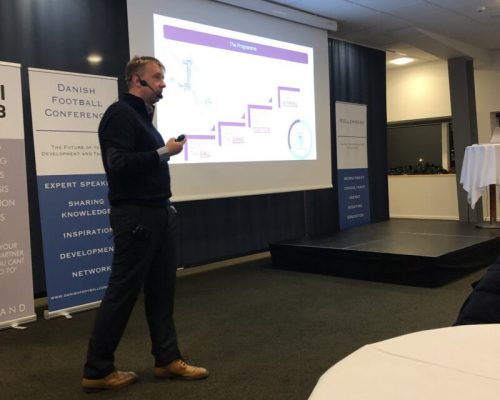 The conference was a great environment with like minded people discussing the game now and in the future. A great place to make new connections to share practice, we have already arranged international cpd on the back of meeting people on the conference.
Head of Coaching, Burnley Football Club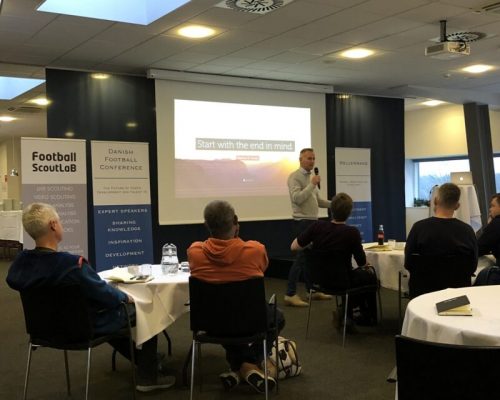 The Winter 2019 – Danish Football Conference, was a great experience.
To meet and talk 1v1 to experts in Talent-ID and Talent-Development, it's a 'must-go'.
By visiting the event you're able to gain a lot of knowledge and beside of that, your football network will grow tremendoustly!
So my advice: attend this conference and use the opportunity MELLEMMAND is offering.
Academy Director, SBV Vitesse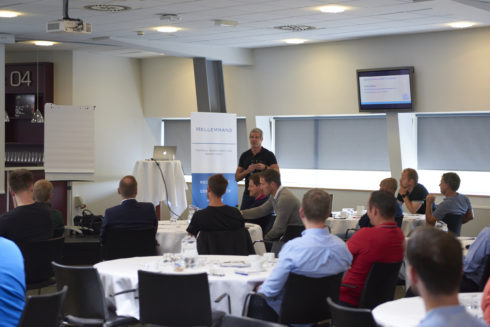 The DFC 2019 winter edition was once again a terrific experience.
Held at a great venue and with very professional and interesting speakers, within a variety of important fields of the game from scouting & recruitment to talent Identification, youth coaching, management and sports medicine and psychology.
It is always an event, where it is possible to talk to likeminded people and make new connections and networks that can help and further one selfs possibilities within the game of football.
Personally I'm already looking forward to next years conference.
"The Danish Football Conference 2019 was a brilliant experience both on and off the stage. Having the opportunity to meet so many great people amongst the other speakers and in the audience has already opened up several good opportunities for working relationships to be formed. As a speaker the organisation was ultra-professional before, during and after the conference. I would recommend attending in 2020 for anyone who is a students of the game"
Academy Director, Bodø Glimt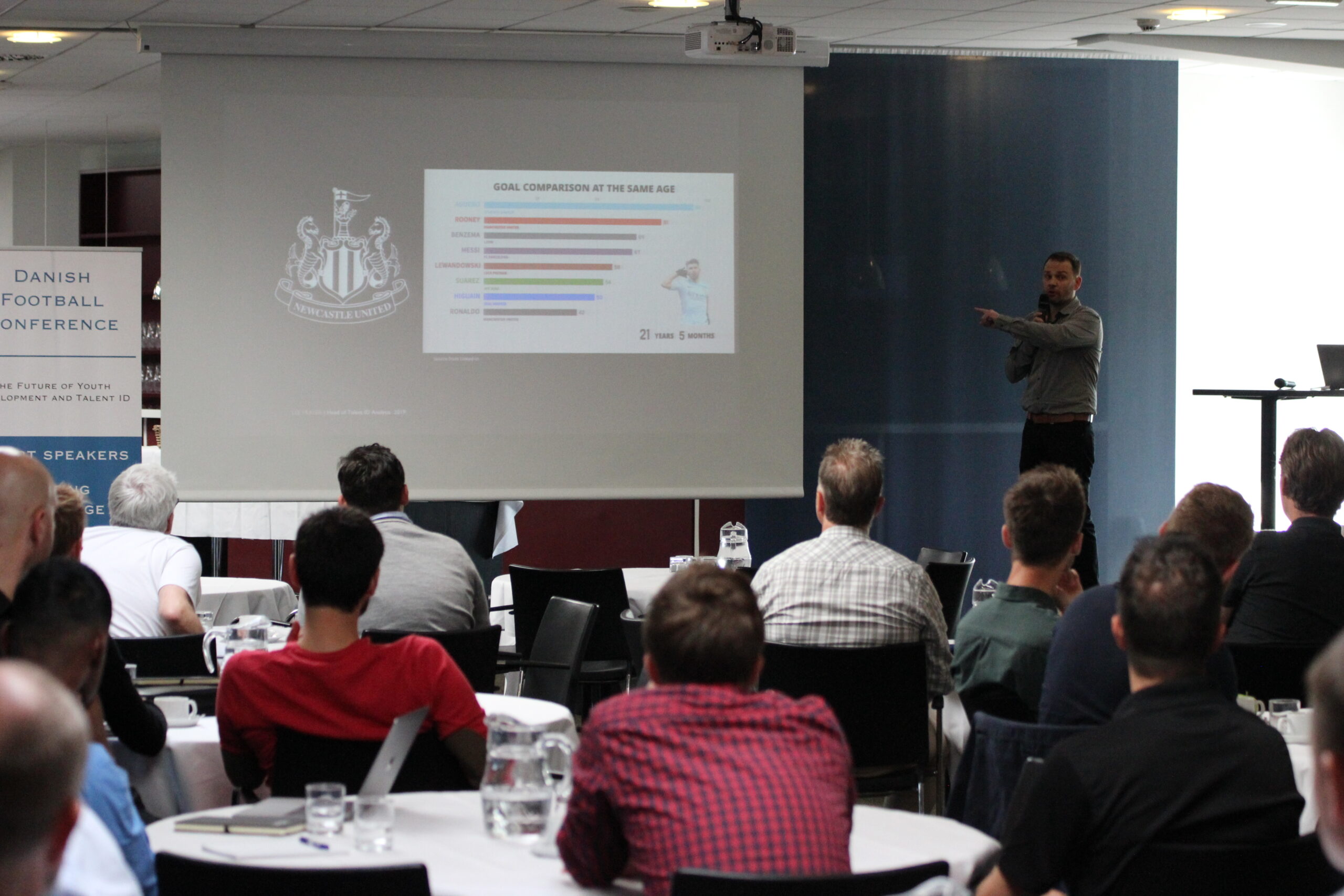 "It was a pleasure to be asked to present and contribute to the Danish Football Conference 2019.  The content, professionalism and availability of the speakers throughout the two days made for an enjoyable and stimulating few days.  My compliments to Kenneth and his team who showed passion and commitment to their project and worked tirelessly throughout."
Head of Talent ID Analysis, Newcastle United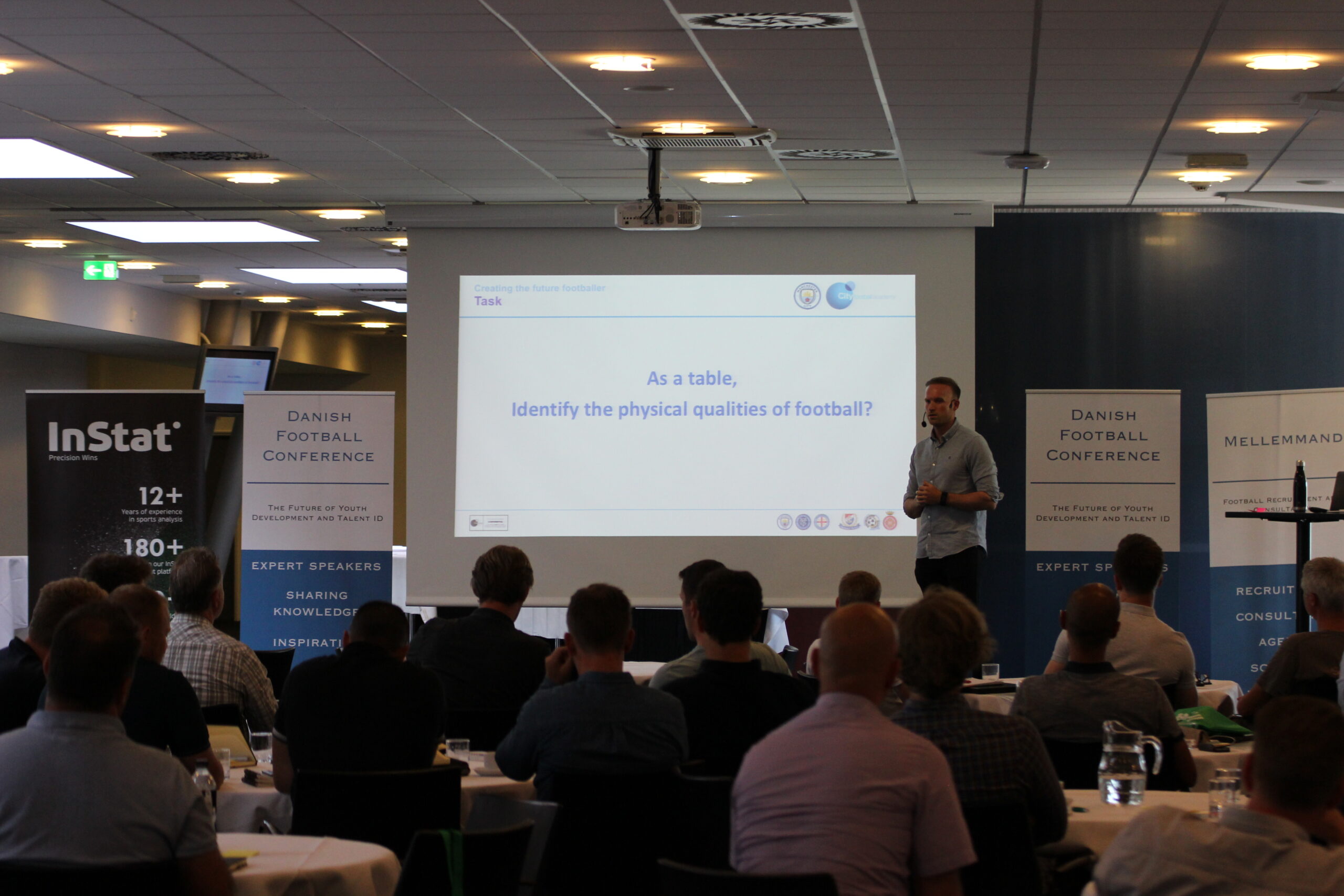 "The danish football conference was an excellent experience for me. The venue was excellent setting – the Michael laudrup suite in the Brøndby stadium. This set the tone for the weekend. Excellent speakers across an array of subjects. I think all disciplines learnt a thing or two about the other. After all we are trying to do the same things so it's vital we understand each other. Kenneth the organisers and his team could not do enough for you. The support throughout was exceptional. Kenneth was an excellent host but he also ensured he got the best out of people the speakers. I recommend the conference for speakers and attendees because of the people involved in the set up. There aim is to improve and improve only. This isn't something you experience everyday and I think this will be a very successful conference in the future because of this reason. Not only do I support the conference I support the message and philosophy Kenneth and his team are about."
U21 Lead S&C Coach, Manchester City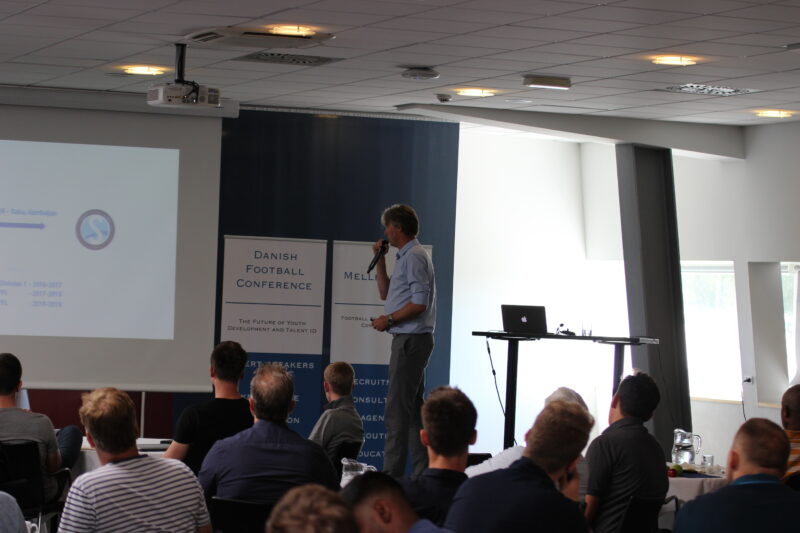 The 2019 Danish Football Conference stayed closed to its aim of "The Future of Youth Development and Talent ID": from talent ID, scientific data management to best practice presentations from a number of international youth academies.
The purpose of presenting at and attending football conferences is gaining new knowledge and meeting new people through sharing and learning from new and different experiences.
The openness of all presenters to share and interact with all delegates was truly privileged for those who attended. The accessibility of the speakers for the delegates during and in between presentations gave great opportunity to share and gain new insights and connections.
Kenneth Santa, his team and Mellemmand created an excellent conference with great atmosphere and connections for the future. Don't hesitate to sign up and attend one of Mellemmand future conferences; it is definitely worth it!
Football connects and breaks boundaries, Danish Football Conference does that exactly!
Academy Director, Sabail F. C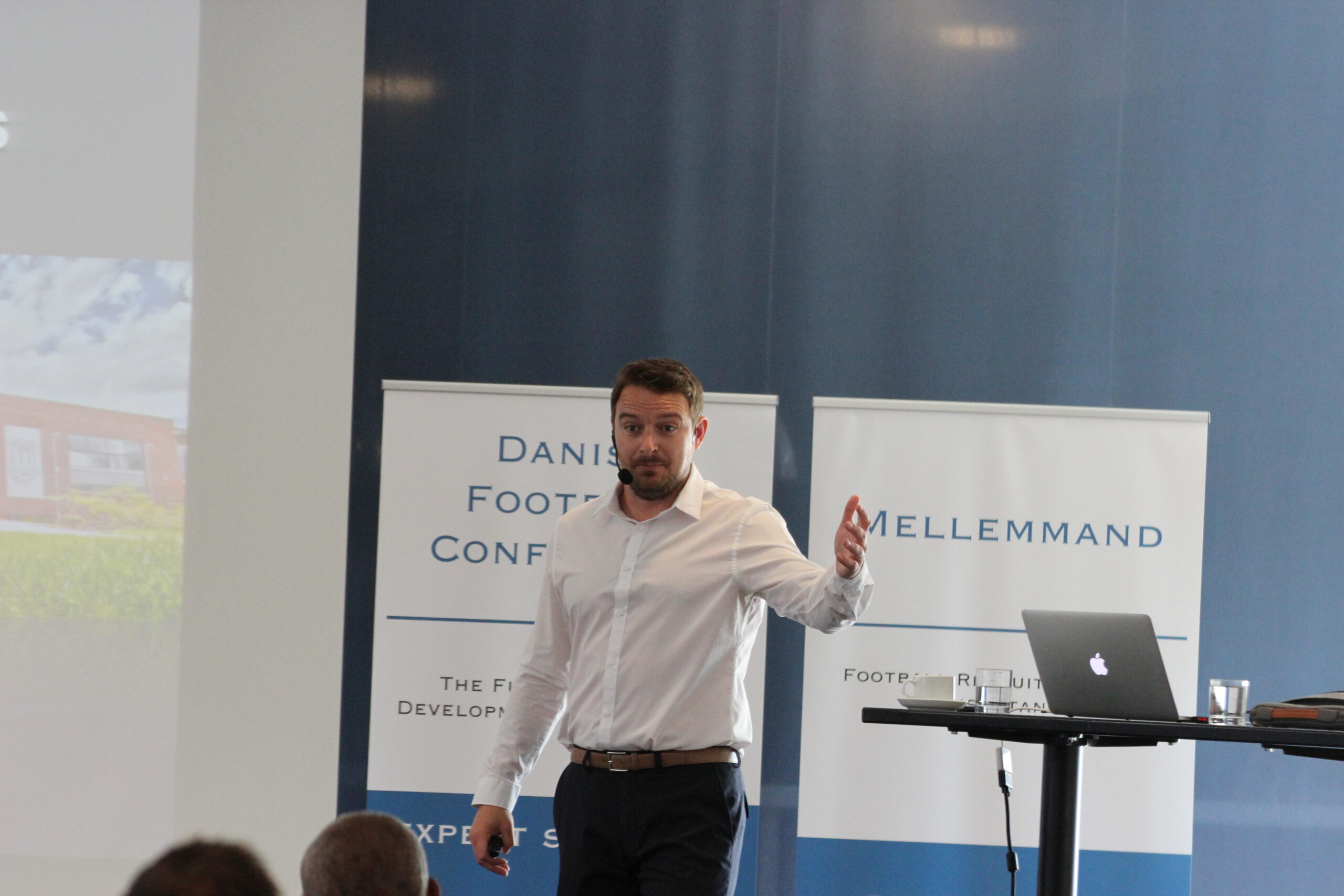 I had a fantastic experience at the Danish Football Conference as both presenter and attendee. The audience were engaging and asked some really great questions. There was also a excellent range of presentations from across the world of football which provided many insights that I can take back and use in my own practice.
Club Performance Psychologist, Stoke City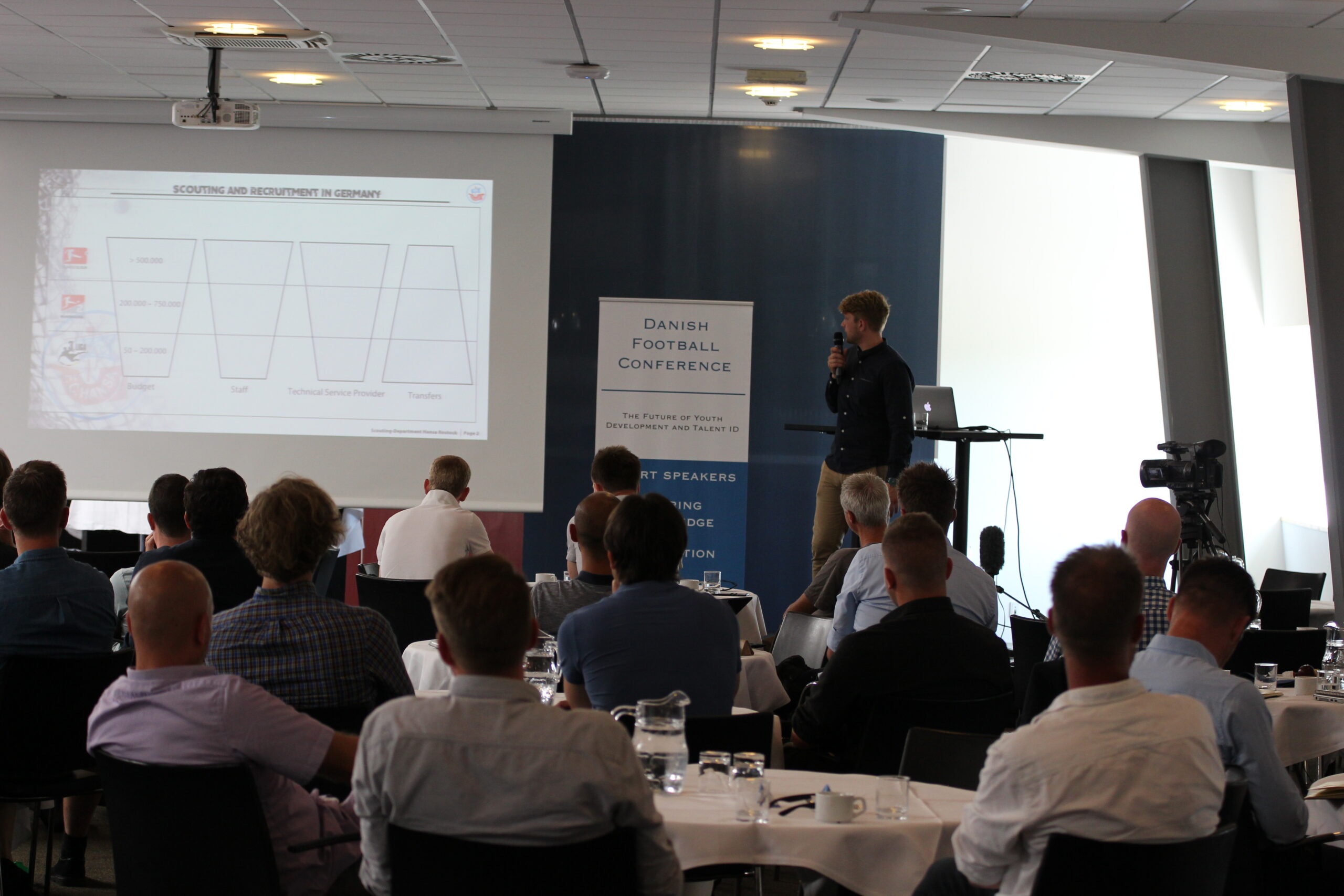 I enjoyed a lot being a part of the Danish Football Conference. In a great location Kenneth and his team created a wonderful atmosphere. It was a great experience, to get so easily in touch with a lot of football expertise from functionaries all across Europe.
Head of Scouting, FC Hansa Rostock