Transitions are often the little thing, which can change a football match. I have experienced this myself, either at stadiums all across Europe watching as a fan or scout, or as a coach standing on the side-line. Attacking wise I like this amazing goal from Manchester United in their match in 2009 vs Arsenal. It's a great example for an effective and fast transition and a fast break. (see the goal in the youtube video below.)
At the moment I coach one of the best U14-girls team in Denmark, and also work with scouting at both youth and senior level. In my training sessions, "transitions" are an important part of the tactical work I do. As a coach I believe that the first couple of seconds after the ball has changed side might be extremely essential. I pay attention to the details such as which kind of runs I would like to see for the player with the ball, in the situations just after the transition. Depending on which part of the pitch it is, I would like to see different options from my players. I will look into some of these runs and options in some of my next blog posts.
The following training session is all with exercises I regularly use in my training. I always try to integrate the topic of the training from the warm-up, to make the players prepare mentally to the games and exercises later in the session. I always work on the players mindset to make them think and react fast, not just with their feet but also in the mind. In my warm-up session and the sprint exercise, there are focus on the transitions, and I want to see the players be able to react fast, quickly be able to change direction and to get a message and quickly react to this.
Kenneth Nielsen
blogs@mellemmand.com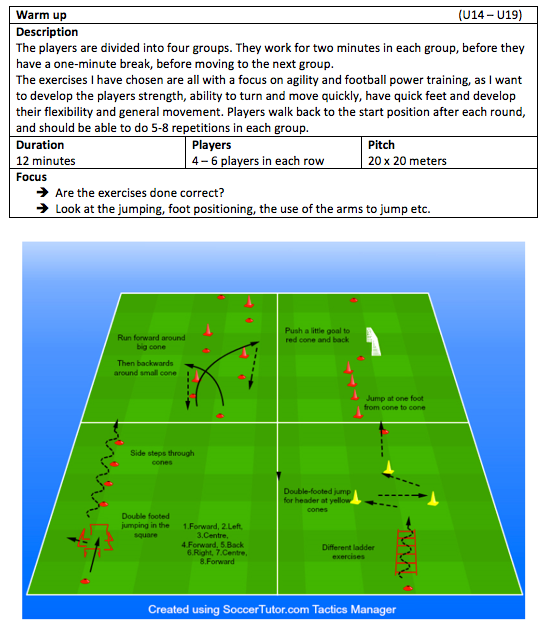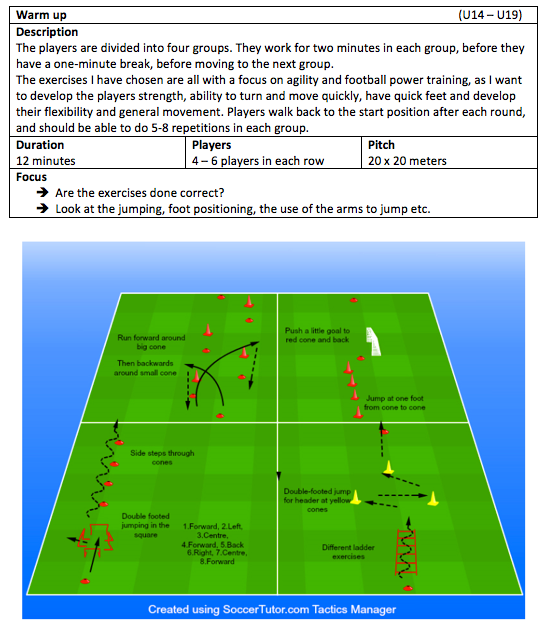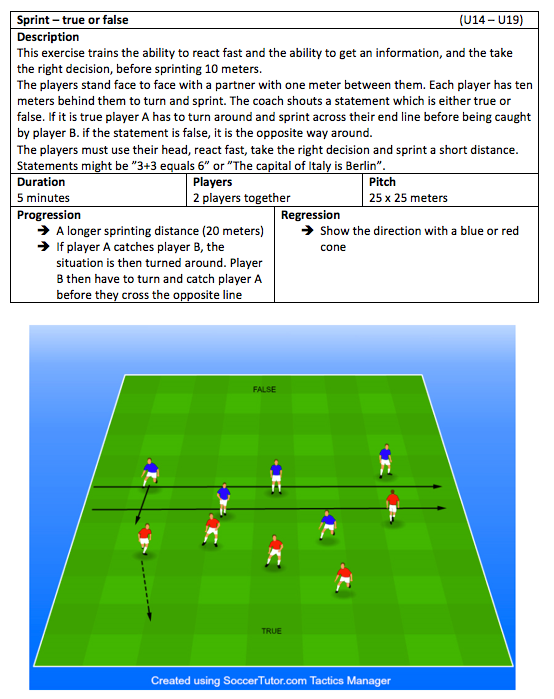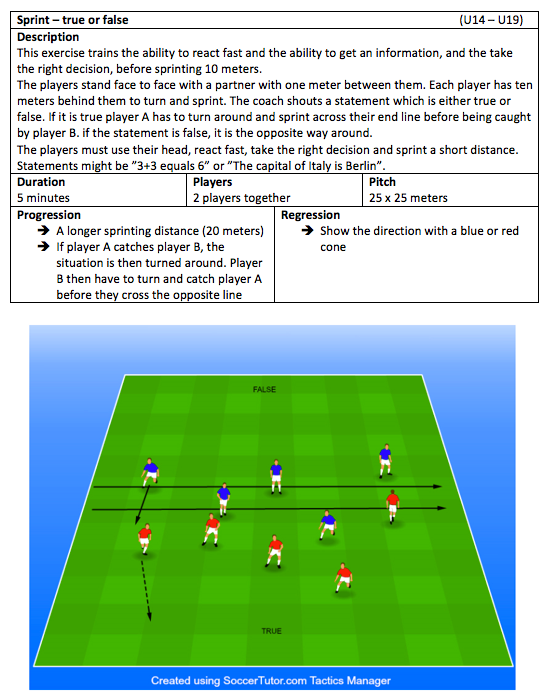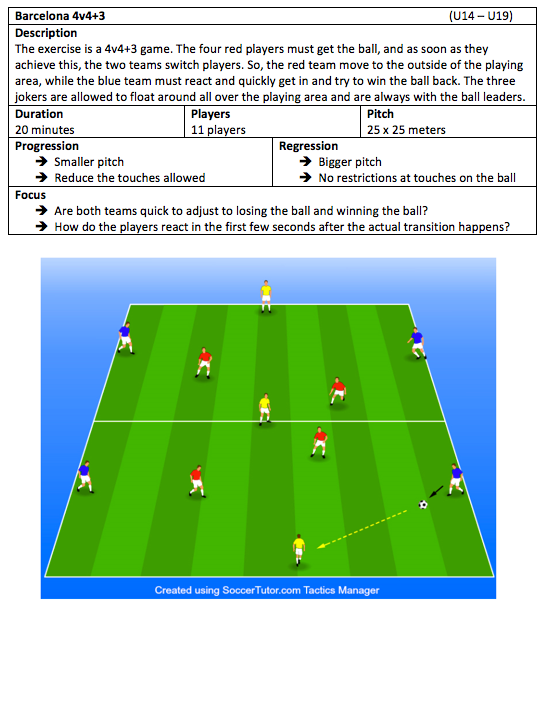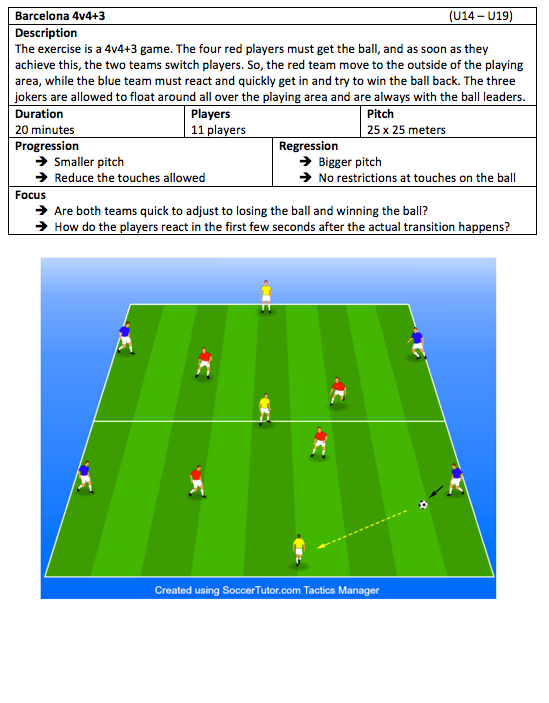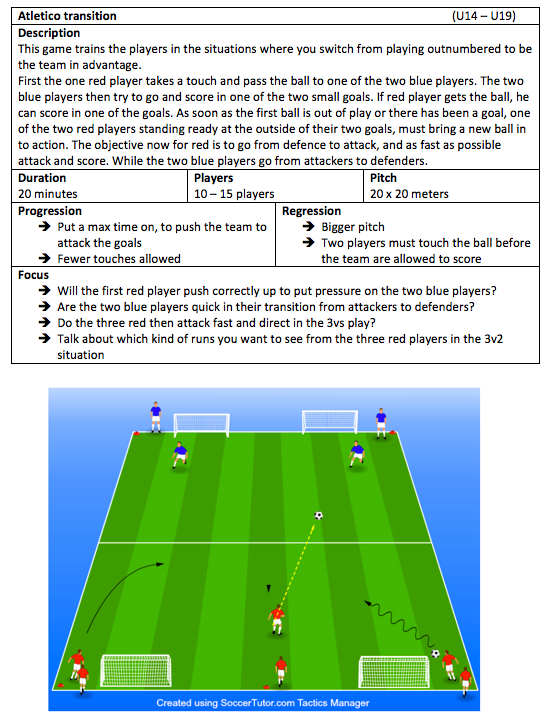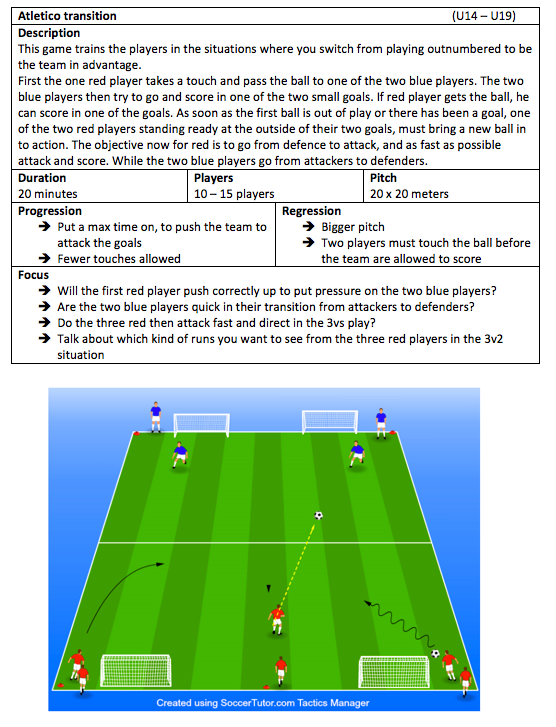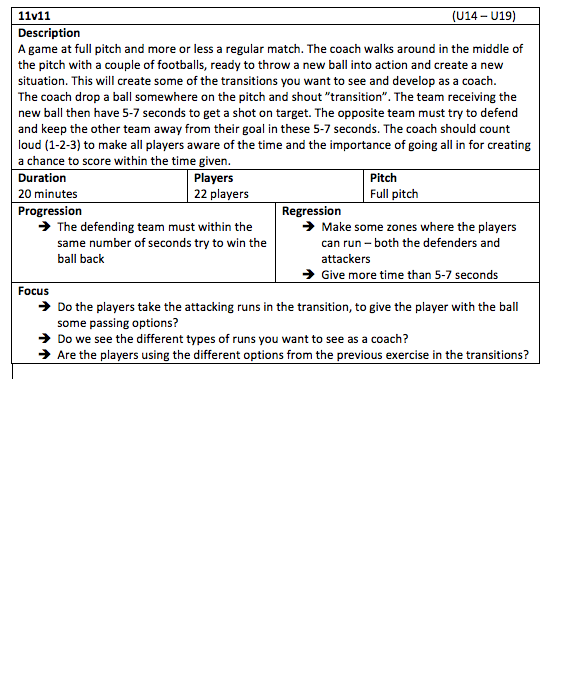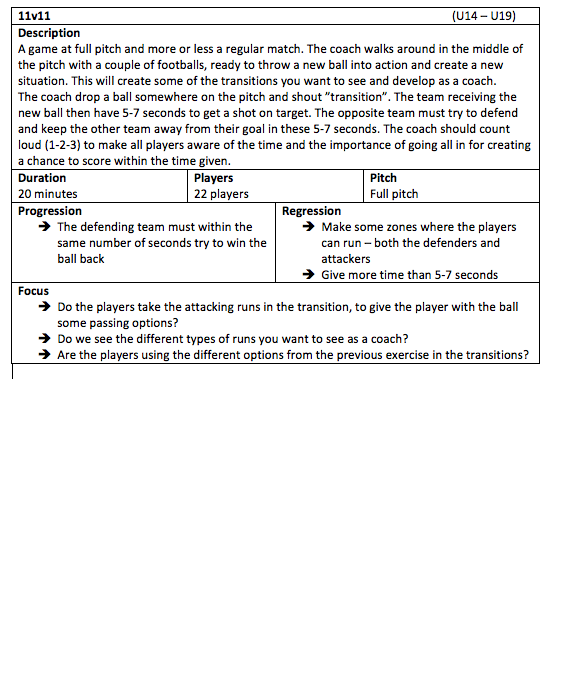 Alle blogs provided on "The Network", are provided by individual coaches and football people from all ages, from different clubs, coaching different aged teams, at various levels.
Each blog on "The Network", is the bloggers view on how to do a training session or his/her thoughts on a specific topic.
Comments, er welcome, as long as you as a member of the network keep a good and constructive tone in your comments. (It requires that you register as a member)
If you wish to be a part of our team of bloggers, to provide weekly or monthly football relevant content, such as training sessions, a scouting report or a blog about the development of grassroots football in your country or region. 
Then send us a mail @ contactus@mellemmand.com
– expressing your wish to be on our team, who you are, your experience and background in football and what you wish to "blog about".
Our hope, is that we with "The Network", can create a platform for inspiration, but also a platform to share ideas and thoughts, for the better of the future development of football across the world.
All content posted, will be posted in english.