My second blog post about the theme "transitional play" builds on the first presentation.
This blog post starts with a passing exercise with a lot of movement and one of the focus points will be awareness. It's extremely important overall, not just when talking transitional play, to always scan the area around you as a player. A couple of great examples of scanning can be seen in these two videos, the first with Frank Lampard always scanning and checking the area around him, while the second clip is with former Arsenal-player Cesc Fabregas.
Later in this training session I have two exercises with the theme transitional play. The first is a quite simple exercise to work with the players 1 v 1 skills in transitions, while the second is inspired from English side Evertons youth teams. 
This time I have decided to end the training session with a fun little exercise inspired from a study trip to Dutch side Vitesse Arnhem. The focus here is to develop the players technical ability and a bit of fun with two teams competing against each other. A good drill to end the session and create good a good team spirit.
Would love your thoughts and feedback.
Kenneth Nielsen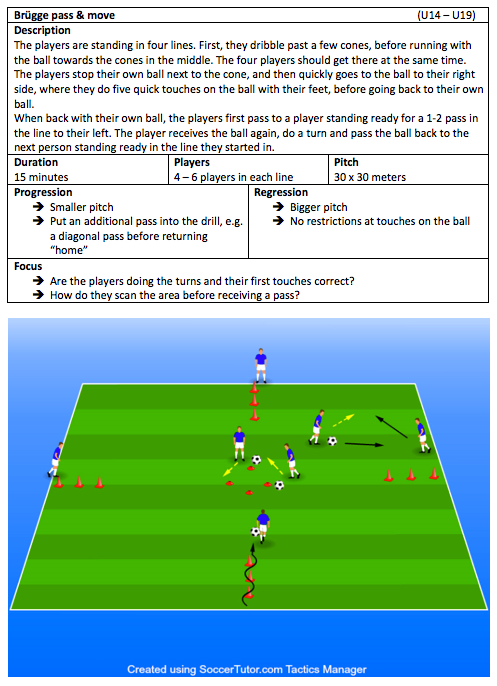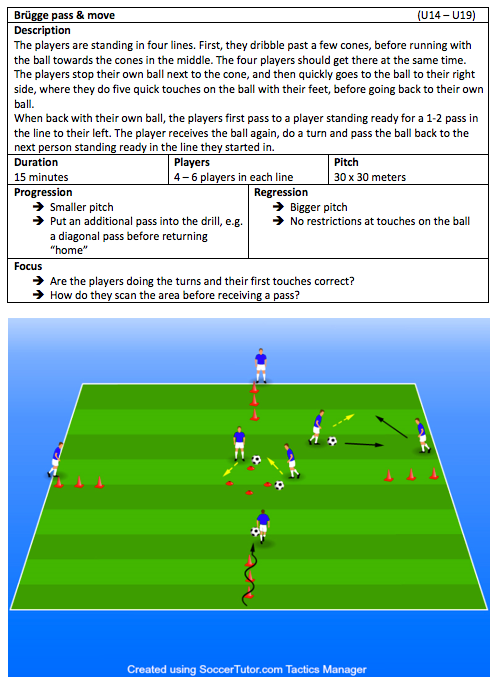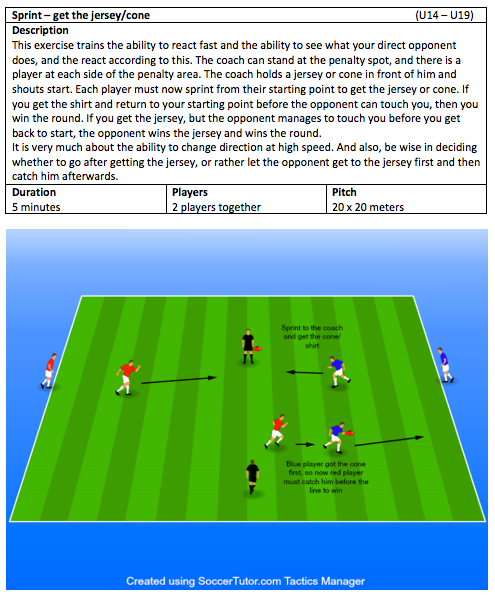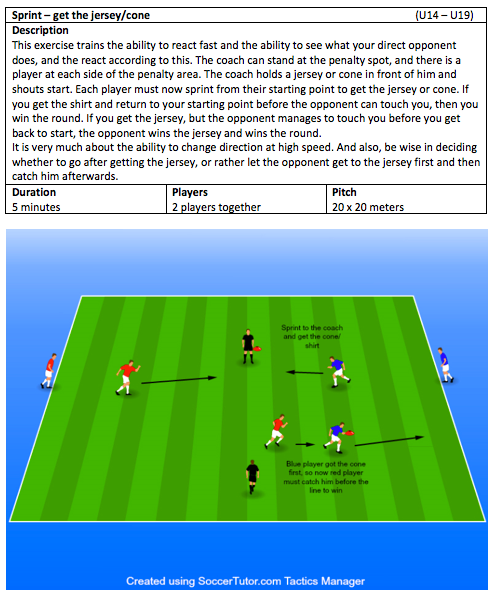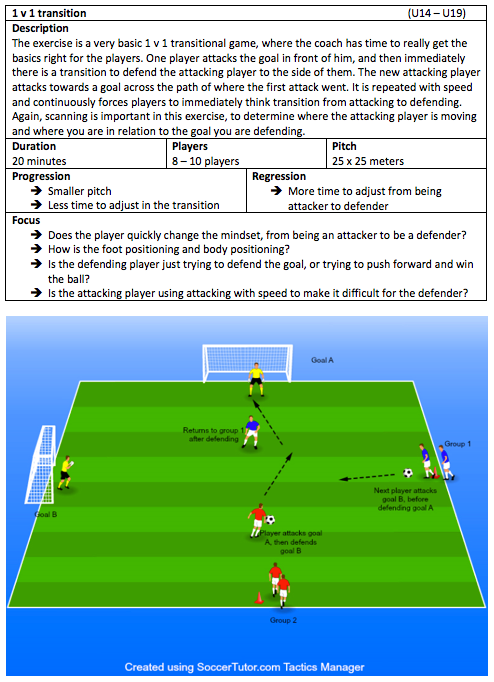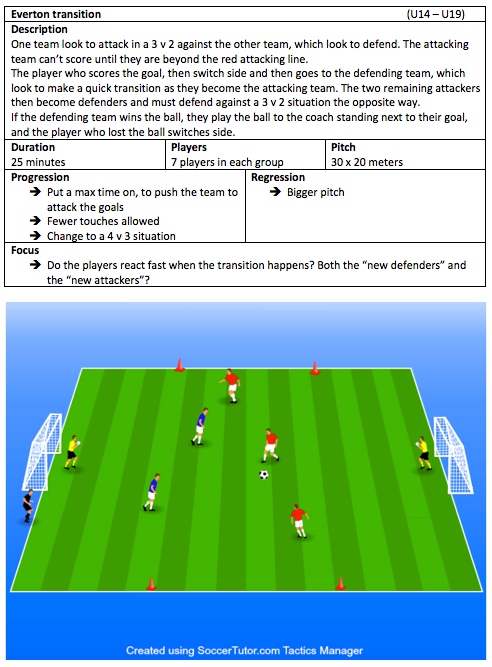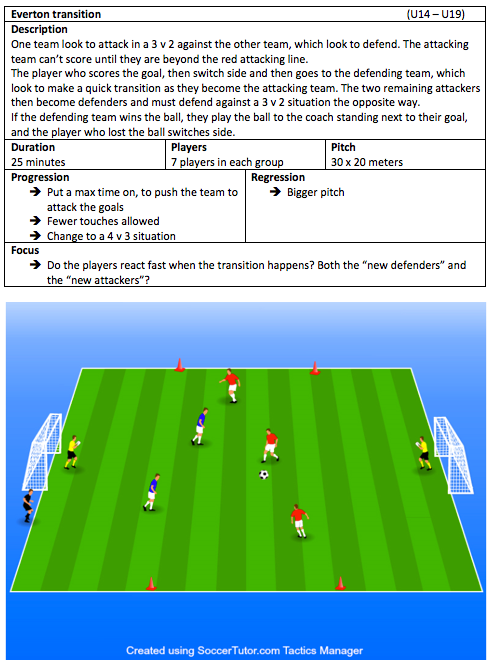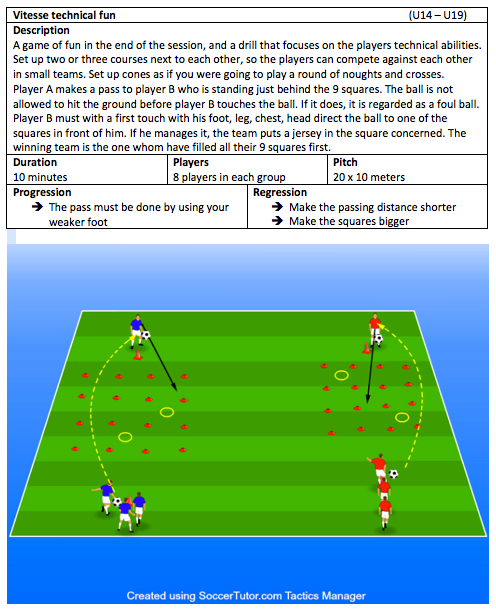 – – – 
Alle blogs provided on "The Network", are provided by individual coaches and football people from all ages, from different clubs, coaching different aged teams, at various levels.
Each blog on "The Network", is the bloggers view on how to do a training session or his/her thoughts on a specific topic.
Comments, er welcome, as long as you as a member of the network keep a good and constructive tone in your comments. (It requires that you register as a member)
If you wish to be a part of our team of bloggers, to provide weekly or monthly football relevant content, such as training sessions, a scouting report or a blog about the development of grassroots football in your country or region. 
Then send us a mail @ contactus@mellemmand.com
– expressing your wish to be on our team, who you are, your experience and background in football and what you wish to "blog about".
Our hope, is that we with "The Network", can create a platform for inspiration, but also a platform to share ideas and thoughts, for the better of the future development of football across the world.
All content posted, will be posted in english.