Many football coaches want to play with the ball, and many of them love possession games and the high intensity one can achieve by decreasing the area of ​​play. As a football coach I have always advised and made an extra virtue of creating angles and being well positioned before receiving the ball.
It is not a secret that football coaches like Pep Guardiola, Marcelo Bielsa, Julian Nagelsmann and others love to play in smaller areas and with short passes. If you study further, you can see that they also focus on receiving the ball at different angles. It is also my focus point in the exercise that will be presented further down.
The picture below is a clear example of the fact, that the distance to the player and the positioning of the players are specified very accurately, and an important detail for example Pep Guardiola and his Manchester City team.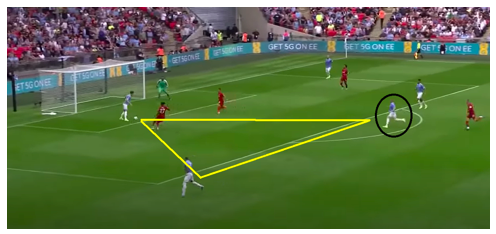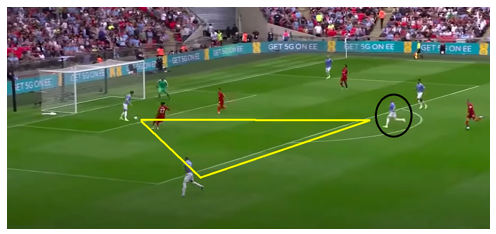 Another example is Bayern Munich under Hansi Flick. Here you also see a typical trend, the distance between the players is short, you position yourself on the blind side of the pressure and at angles. You can thus that, increase the possibility of orienting yourself forward and thereby save a second or two without being aggressively pressed by the opponent.
Arun Rajkumar
U15 Head Coach, AB
blogs@mellemmand.com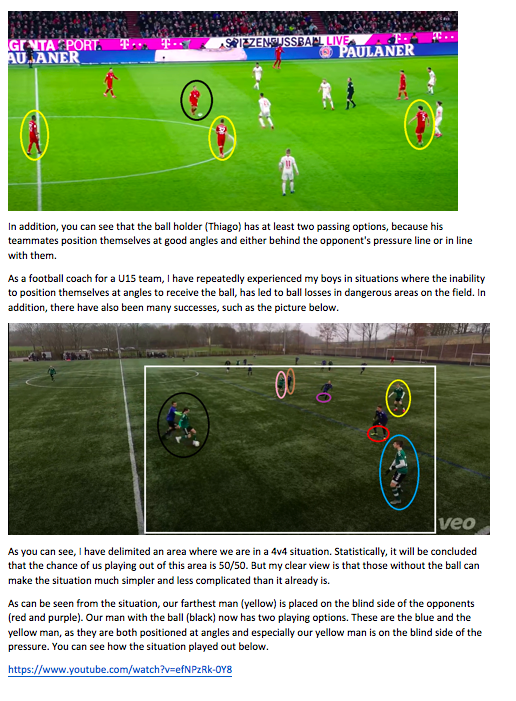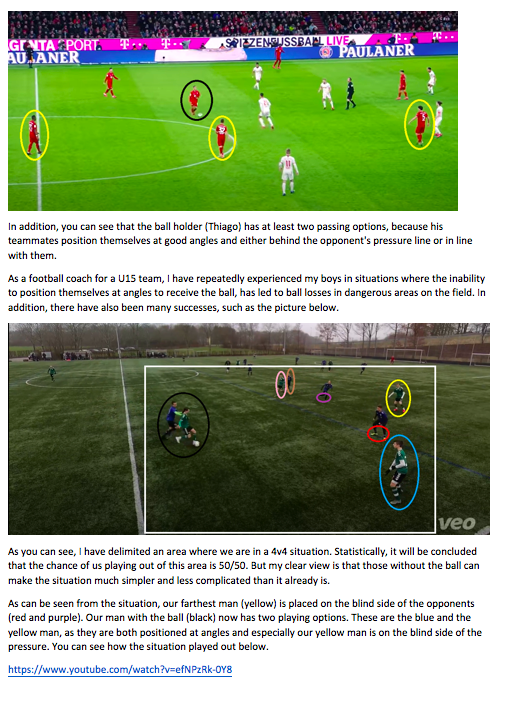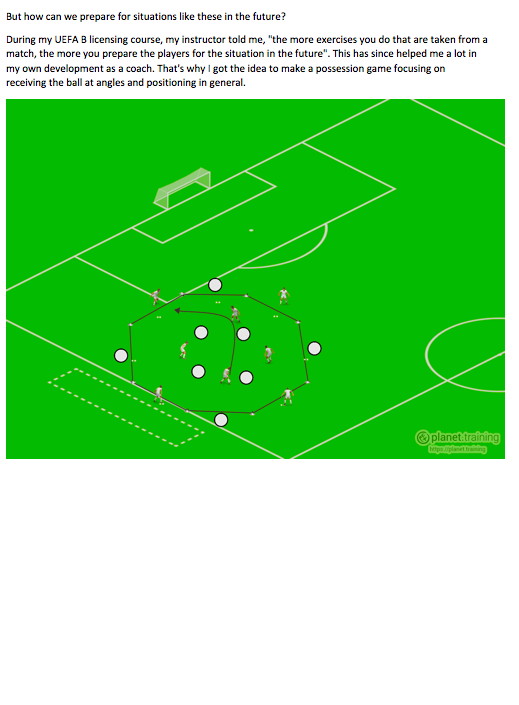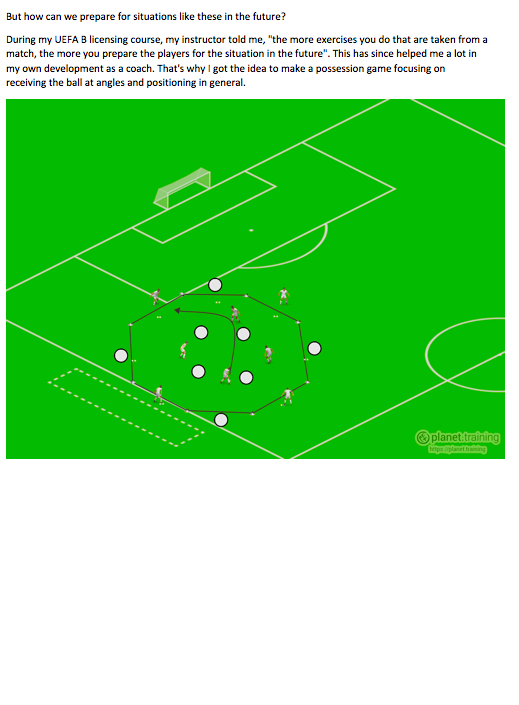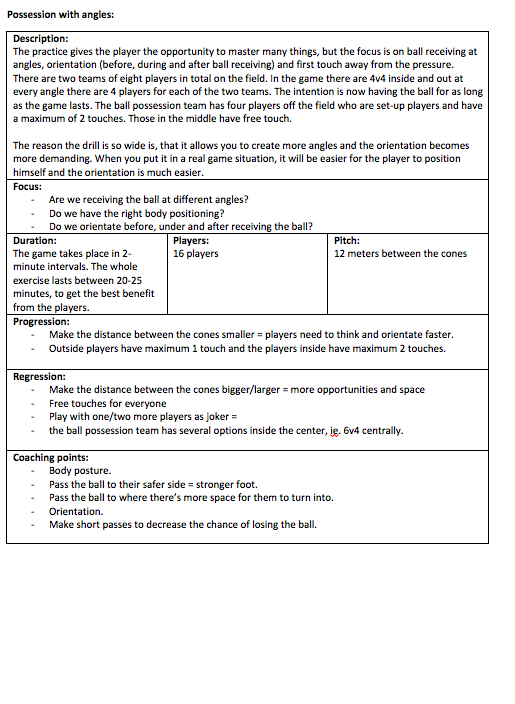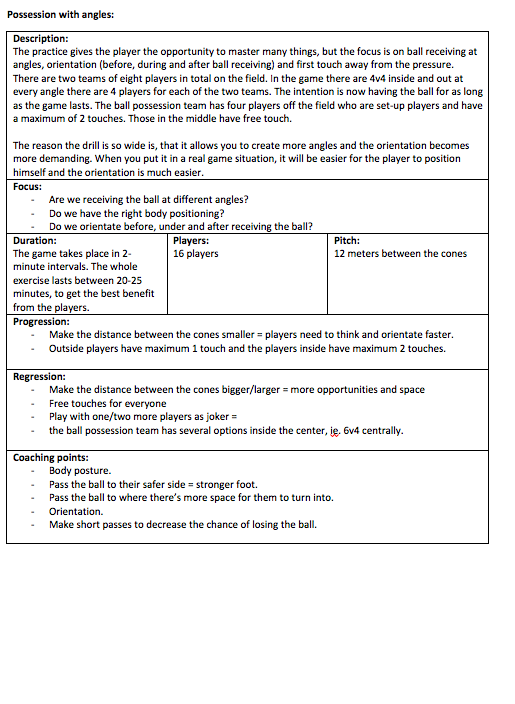 Alle blogs provided on "The Network", are provided by individual coaches and football people from all ages, from different clubs, coaching different aged teams, at various levels.
Each blog on "The Network", is the bloggers view on how to do a training session or his/her thoughts on a specific topic.
Comments, er welcome, as long as you as a member of the network keep a good and constructive tone in your comments. (It requires that you register as a member)
If you wish to be a part of our team of bloggers, to provide weekly or monthly football relevant content, such as training sessions, a scouting report or a blog about the development of grassroots football in your country or region. 
Then send us a mail @ contactus@mellemmand.com
– expressing your wish to be on our team, who you are, your experience and background in football and what you wish to "blog about".
Our hope, is that we with "The Network", can create a platform for inspiration, but also a platform to share ideas and thoughts, for the better of the future development of football across the world.
All content posted, will be posted in english.