Mellemmand - is "The Man In The Middle", for Dotcomsport in the Nordic market
Continuity
Dotcomclub offers continuity and structure so that you are no longer vulnerable to the loss of important technical information.
Direct results
Training session and match registration is quick and efficient. Your entered data is accessible at all times, even directly from the pitch!
Always one step ahead
Always be one step ahead of the completion. Monitor your players, training sessions and matches in the Statistics section, analyse and anticipate.
The complete solution
Discover the most intuitive player development system for the football world! Dotcomclub is the complete solution for your football organisation, created by and for coaches, coordinators and technical directors of various football organisations.
Dotcomclub is the ultimate Player Development System developed in the Netherlands.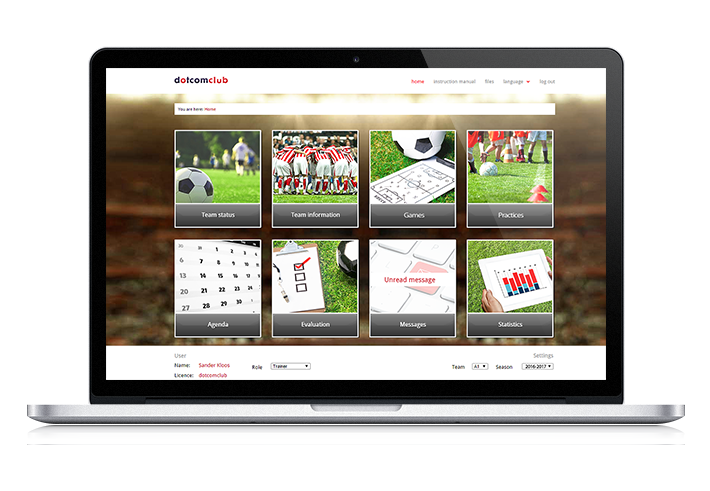 A wealth of possibilities
Coordinate your players and staff members, plan your matches, training sessions, evaluations and record every detail during the match! Scout players, upload your videos and tag them using video analysis, add your own drills to the existing drill library and keep everyone within your club up to date with the built-in messaging system.
With Dotcomclub your staff members are fully supported!
We bring your data to life
With the Player Development System, you are only one click away of having a complete perspective of your organisation. Clear graphical overviews provide direct insight into what is happening within your club. Relevant data is easy to find and instantly translatable to your organisation.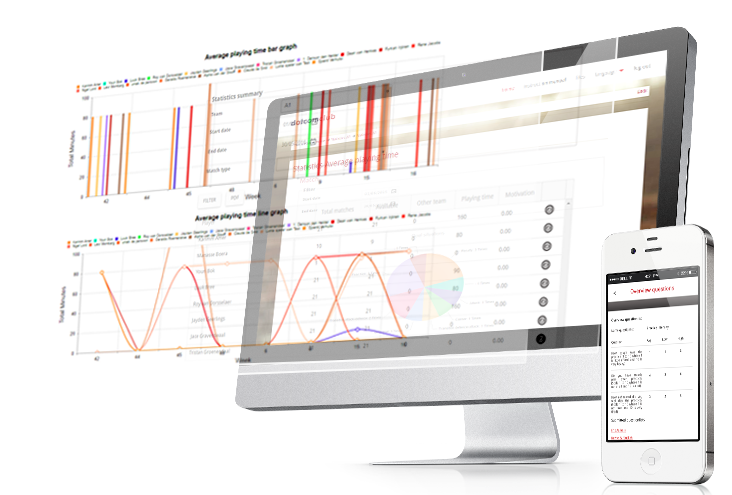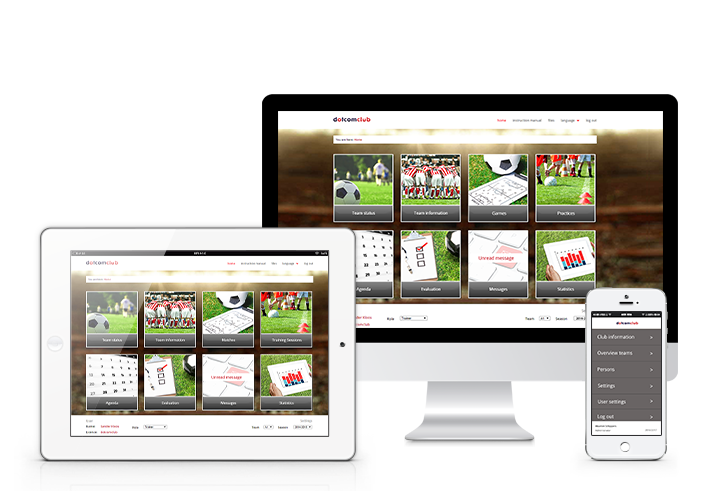 Multilingual and diverse
No complicated registration process, no hassle! Our Player Development System offers many possibilities and is easily accessible from your desktop PC, Tablet or Smartphone. Training session and match registration is quick, efficient and accessible at all times, even directly from the pitch!
Dotcomclub is multilingual and can therefore be deployed more broadly within your club, both nationally and internationally.
Support your staff members
In the Player Development System, all your staff members and players work in the same application. Each role within the organisation has its own place with the relevant information. Curious about the different possibilities with the roles? We have highlighted a number of roles for you below.
Contact
For more information about Dotcomsport, please contact us on mail: 
dotcomsport@mellemmand.com