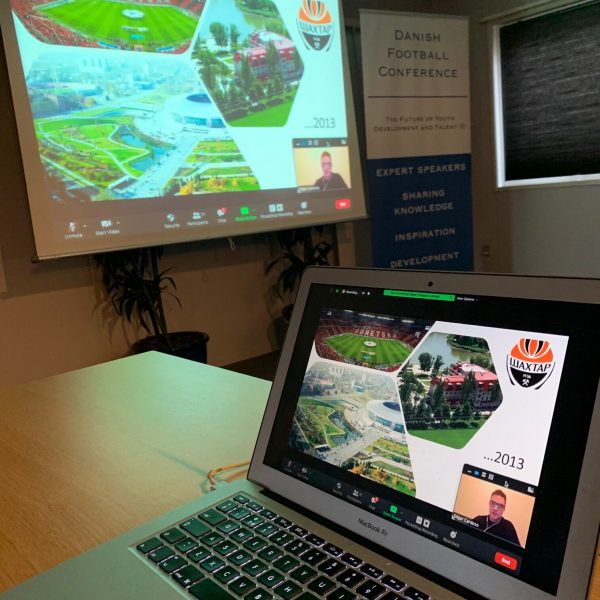 Decision Making – the future football player, the future scout, the future coach, what all will have in common is the ability to make a decision.
The game is getting quicker, the spaces on the pitch are getting smaller, the players are getting faster, the fans expect results, the owner expect results on and off the pitch, in the end, it all comes down to decision making.
The 2020 online Danish Football Conference had 19 expert speakers, giving 16 presentations on highest international level, about topics such as, scouting, recruitment, analysis, coaching, 1v1, club management, individual development and the club method.
For the 1st time ever, Danish Football Conference, was presented online, a new experience for the conference format, but necessary in the changed and modified world we all are living in these days. Even though all presentations was done online, we tried to facilitate involvement from the delegates as well as the speakers to make each presentation as "alive" as possible.
We had more than 120 football persons from around the world participating in the online football conference. The format gave each individual the chance to require access to an individual presentation, a day of presentations or access to all presentations. Thats a thing the online format can do, which is difficult to facilitate live.
I want to send a special thanks to all the speakers, our team and to each and every delegate who got involved and asked questions, that could make not only the speaker think, but also created an environment for learning and development. For us at MELLEMMAND, that is the aim of the conference, to facilitate inspiration, that can grow and become learning and development. For the better of all delegates and speakers participating, as well aa our colleagues in our clubs and organisations that we can influence and in the end, for the better of the future development of our players.
It was hard, it was a learning experience for me, I saw a lot of areas where I and we can improve to create an even better online event in the future. Our hope is that our next Danish Football conference will be a live event, but if that is not possible, we will adapt, we will grow and we will do even better next time.
For those who didn't have the change to get involved online, we will update our MELLEMMAND Community within a weeks time, with all video presentations given at this conference. If interested in the presentations, you will be able to purchase your community access directly on our website. 
I am inspired and I cant wait for the next event, see you there?
Kenneth Santa
MELLEMMAND