"Inspiration – Knowledge – Experts – Sharing"
At the Winter 2019, the Summer 2018 and the summer 2018 Danish Football Conference, we had speakers from leading european clubs and academies, giving us a tour around their clubs, careers and thoughts about the future of youth development and talent identification.
"We want to inspire football people and we will do it for free, for the next three weeks! "
We will as our small contribution to the football people out there, that has to stay at home, to stay safe, share one expert speaker video presentation a day, on this website, for the next three weeks, including all all expert speaker video presentations that have been given at the Summer 2018, Summer 2019 and Winter 2019 Danish Football Conferences.
"Youth development is messy, it goes up and down, it is difficult to predict, remember to also look at number 3-4-5 in the group"
– Ian Jones, Burnley FC – Head of Coaching
The 20th free video presentation, we will show, is done by Ian Jones, Burnley FC – Head of Coaching. Ian presented at the Winter 2019 Danish Football Conference, on the coaching programme done in Burnley FC and on youth development in general.
In Ians presentation, there was many good points and thoughts on youth development and this way of presenting and being open, is what we try to target with our speakers coming and not only presenting at out Danish Football Conference. But also sharing parts of themselves, their thoughts on todays development and potentially how youth development can and will look in the future.
If you are interested in a different approach to coaching and to youth development in general, then this video is a must see.!
Next FREE Video Presentation
Tomorrow, Thursday the 9th of April, we will show a video presentation done by Tamas Balogh – Head of Scouting at MOL Fehervar. Tamas presented at the Winter 2019 Danish Football Conference, on how the scouting department is build, how it is structured and how it keeps developing, to fit the needs of the club and the position of the club, in Hungary and as a part of a bigger european picture.
If you are interested in a scouting, how to set up a scouting department in a small international club, but a big national club, that often participates in the european tournaments, then this video is a must see.!
"Do you want full access, to watch all our video presentations, all year long?"
Then join the Mellemmand Community, today.
– you can buy a one year full access right now for only 99 euro, in our "SHOP", at Mellemmand.com
Danish Football Conference 2020
Want to be inspired?
Then join our next Danish Football Conference, the conference is planned to take place on the 11th and 12th of December 2020. The venue will be the Michael Laudrup Lounge at Brøndby Stadium, in Copenhagen – Denmark.
The 1st day of the conference, the 11th of December, will have focus on scouting and analysis and the 2nd day, the 12th of December, will have focus on youth development, with speakers coming from different backgrounds in academies across top leading european academies.
To buy your conference access and for more information about the speakers, venue, and the full program, please visit the conference website: www.danishfootballconference.com
Want to be a scout?
We are normally running scout intern programs, which start each six months.
In the light of the current crisis throughout the world, we have decided to run a 2 months "EXPRESS FULL TIME" Scout intern program, starting on the 10th of April and finishing on the 10th of June 2020.
If you want to be a part of the program, read more about it and send us your football cv and a motivation letter for why we should give you the chance to join the program.
Want to be a scout intern?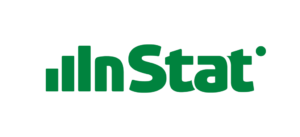 Our 2019 and 2018 Expert Speakers
Presentations Today
KEVIN PAXTON
Leicester City - Head of Academy Sport & Science
IAN JONES
BURNLEY FC - HEAD OF COACHING
BART VAN ROOIJEN
VITESSE - HEAD FOUNDATION PHASE COACH
TAMAS BALOGH
MOL FEHERVAR - HEAD OF SCOUTING
PASCAL DE MAESSCHALCK
CLUB BRUGGE - ACADEMY DIRECTOR
LEE HAYES
QPR - LEAD YOUTH DEV PHASE COACH
WIM DECLERQ
STVV - ACADEMY DIRECTOR
ALOYS WIJNKER
VITESSE - ACADEMY DIRECTOR
JOE DIXON
STOKE CITY - CLUB PSYCHOLOGIST
PETER VAN DORT
DUTCH FA - HEAD OF COACH EDUCATION
PAUL WHITE
STOKE CITY - HEAD OF ACADEMY S&C
KENNETH SANTA
PUNJAB FC - HEAD OF SCOUTING
JAN JAP
SABAIL FC - ACADEMY DIRECTOR
DANIEL EBBERT
FC HANSA ROSTOCK - HEAD OF SCOUTING
GREGG BROUGHTON
BODØ GLIMT - TECHNICAL DIRECTOR
LEE FRASER
NEWCASTLE UNITED - HEAD OF TALENT ID ANALYSIS
ANDREAS GEORGSSON
MALMØ FF - 1ST TEAM COACH
SHAYNE MURPHY
MANCHESTER CITY - U21 LEAD S&C
ANDREW COOPER
LEEDS UNITED FC - LEAD
CARIT FALCH
LITHUANIA U21 HEAD COACH
GARETH JENNINGS
STOKE CITY - ACADEMY DIRECTOR
MARK PALMER
RB LEIPZIG - HEAD OF PREVENTION
MATHEW PEARSON
WOLVERHAMPTON WANDERERS - 1ST TEAM PERFORMANCE ANALYST
MATHIAS RINGLER
RAPID WIEN - HEAD OF SCOUTING
RICHARD ALLEN
LOUGHBOROUGH UNIVERSITY - DIRECTOR OF FOOTBALL
ROGER BONGAERTS
VVV-VENLO - ACADEMY DIRECTOR
DR. RUSSEL WRIGLEY
BLACKBURN ROVERS - HEAD OF ACADEMY S&C