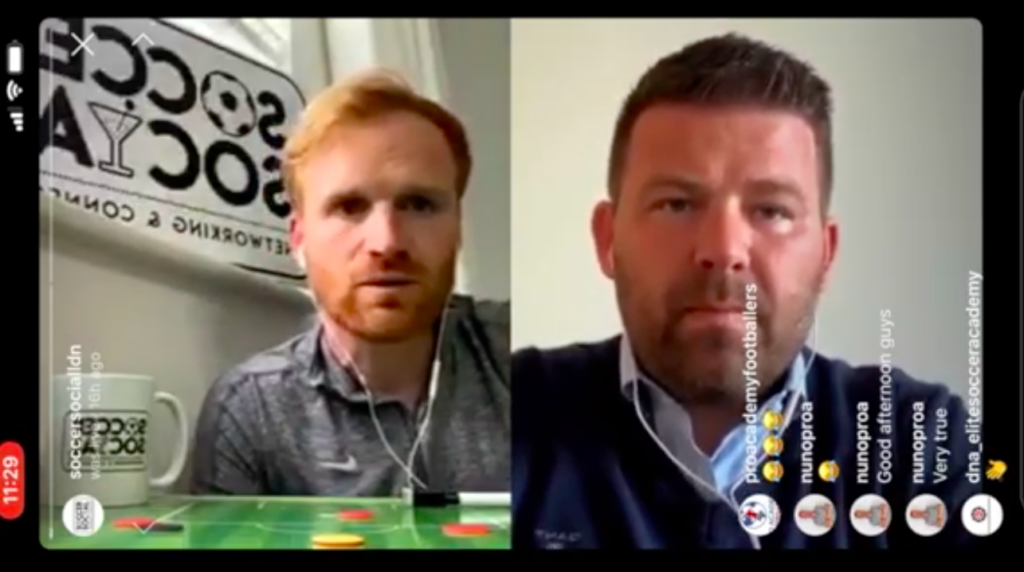 Soccer Social is established in 2018 and among many things, they run "networking and connecting events", they host national and international speakers and as shown in this video, they also hos Instagram Live "Talks" with people in the world of football.
In this video, James Mullane, from Soccer Social interviews our former Director of Football, Kenneth Santa, who is currently working as the Head of Scouting in the Indian I-League club Punjab FC.
Kenneth gives his insights and thoughts about football and scouting in general and opens the door to his way of working and his career in football until now. Taking him from various coaching and scouting roles in Denmark, to roles as a Head of Academy Recruitment in Brøndby IF, to Qatar, where he worked as a Football Scout for Aspire Academy and the Qatar FA. To a role as U23 European Scout role in the Premier League club, Wolverhampton Wanderers, to his current role in India, setting up a scouting and recruitment department across the country.
Follow Soccer Social on Instagram: soccersocialldn
– To view more live interviews and much more.